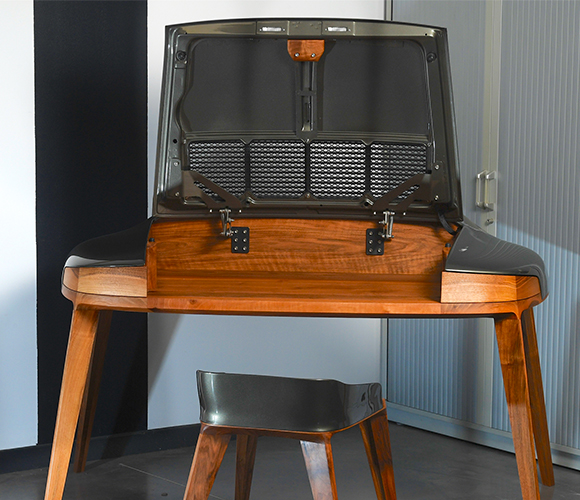 This Bonheur-du-Jour reveals two drawers (one secret) and a beautiful surface under its 911 hood. Made of fine grain French walnut, its wooden base extends the curved lines of the engine hood of the famous German car. Each piece is personalised with your favorite Porsche color.
The Porsche 911 desk has made a splash on the American art market. The number 3 of the mini-series was sold for $30,000 at Sotheby's auction in Atlanta, during the Porsche 911 70th Anniversary Commemorative Sale in October 2018.
L'écritoire Type E dégage une force animale.
La partie bois évoque le tableau de bord du modèle, le piètement inox porte la pièce avec une légèreté décalée.